Features
Keynote Session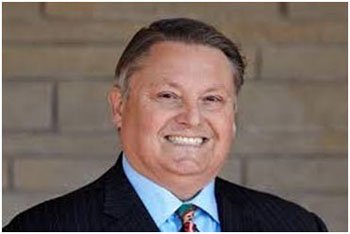 Wednesday, September 30
12:15 pm–1:15 pm
Leadership: Tao of Humor
Tim Gard
Join us for a keynote session on dealing with stress and understanding the guidelines that are crucial to applying humor as a business skill. Humor can positively affect productivity at work. As a strategic skill, it plays a constructive part in communication, morale, and stress reduction. Explore ways to steer clear of controversial humor that may become a source of problems and complaints. Learn how to use humor that enhances (and never diminishes) workplace culture while improving morale and ultimately customer service.
AWT/Pure Water for the World Charity Auction
Opens: Wednesday, September 30 at 12 noon
Closes: Friday, October 2 at 1:15 pm
Visit AWT's Silent Auction booth in the Virtual Exhibit Hall! A wide variety of donated items are available, and all proceeds will go directly to AWT's charity partner, Pure Water for the World (PWW).
Awards Celebration
Join us for the daily awards presentations to congratulate the Supplier of the Year and the Ray Baum Memorial Water Technologist of the Year.
Annual Convention & Exposition Etiquette
AWT has conducted the Annual Convention & Exposition since 1988. The event has grown steadily in size, professionalism, and importance since that time. We seek to create a professional, well-managed, and upscale environment that is conducive to engaging in the business of water treatment by:
Refraining from discussions that may violate antitrust policies.
Avoiding slanderous statements or activities.
Avoiding religious or political discussions.
Antitrust
AWT adheres to strict antitrust guidelines. Our aim is to conduct ourselves in such a way as to avoid any potential antitrust exposure. Full compliance with antitrust laws rests with each member of AWT. To comply with antitrust laws, members who compete should not discuss certain subjects when they are together—whether at formal or informal AWT meetings or during informal or social contacts with other AWT or industry members. Topics to avoid discussing with competitors include proprietary prices, price trends, timing of price changes, terms of sale, advertised prices, promotional programs, business strategies, proposed new ventures, and the like.