Features
Keynote Speaker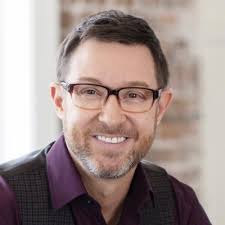 Brett Culp
Documentary Filmmaker, Founder, The Rising Heroes Project
Brett is an award-winning documentary filmmaker and founder of the not-for-profit, The Rising Heroes Project. He is known for the films Legends of the Knight and Look to the Sky, both of which explore the power of heroic stories and heroic individuals to inspire us to believe in a better tomorrow. Through his groundbreaking documentary work, Brett has pioneered the art of creating "mini-movements" that inspire the super-human spirit in us all. His unique approach to community-building and relationship-driven engagement invite people to connect with a noble vision and make a difference together. His insights on connecting individuals to an organization's mission and goals resonate, help us realize our greatest personal and business potential, and renew our collective sense of hope for the future and belief that our efforts can make an impact.
Educational Sessions
The highlight of every convention are the educational sessions. The abstract submission process is open until January 8, 2021, so be sure to submit a presentation on new technology in the industry or a case study on a successful solution for your customer. We're looking forward to another quality program.
AWT/Pure Water for the World Charity Auction
Visit AWT's Silent Auction in the Exhibit Hall! A wide variety of donated items are available, and all proceeds will go directly to AWT's charity partner, Pure Water for the World (PWW).
Women of Water Reception
Join the Women of Water (WOW) for a networking reception. This is your opportunity to speak with other women in the industry.
CWT and New Member Reception (by invitation only)
Two celebrations in one! AWT will be hosting a reception recognizing the significant accomplishments of those who have achieved the status of Certified Water Technologist (CWT) and welcoming our new AWT members.
Executive Portrait Lounge
Need to update your picture for your website, business card, or marketing materials? Take advantage of having a professional head shot taken by the convention photographer. The Portrait Lounge will be open Wednesday through Friday in the Expo Hall.
Annual Reception and Awards Dinner
One of the great events that takes place in Providence on select weekends is WaterFire. This fire-filled sculpture installation by Barnaby Evans takes place on three rivers throughout downtown, creating a marvelous spectacle to enjoy the city. While it's not finalized yet, we are working to see if we can bring WaterFire to our Awards Dinner on Thursday evening. Stay tuned for more information!
Young Professionals Happy Hour
The AWT Young Professionals Group was created to provide a place for young professionals within the water treatment industry to learn, mingle, and grow. Join us for happy hour to meet with your peers in the industry.
Chillers Bookstore
Don't forget to stop by Chillers Bookstore and Lounge in the Exhibit Hall, where you can speak with staff and AWT leadership, purchase bookstore items (shipping charges waived), and more!
Annual Convention & Exposition Etiquette
AWT has conducted the Annual Convention & Exposition since 1988. The event has grown steadily in size, professionalism, and importance since that time. We seek to create a professional, well-managed, and upscale environment that is conducive to engaging in the business of water treatment by:
Refraining from discussions that may violate antitrust policies.
Avoiding slanderous statements or activities.
Refraining from hosting hospitality suites.
Avoiding religious or political discussions.
Antitrust
AWT adheres to strict antitrust guidelines. Our aim is to conduct ourselves in such a way as to avoid any potential antitrust exposure. Full compliance with antitrust laws rests with each member of AWT. To comply with antitrust laws, members who compete should not discuss certain subjects when they are together—whether at formal or informal AWT meetings or during informal or social contacts with other AWT or industry members. Topics to avoid discussing with competitors include proprietary prices, price trends, timing of price changes, terms of sale, advertised prices, promotional programs, business strategies, proposed new ventures, and the like.