Features
Keynote Session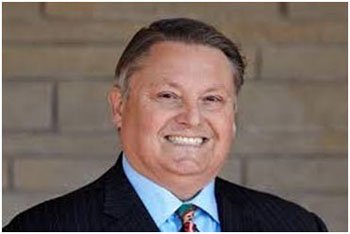 Thursday, October 1
9:00 am–10:00 am
Leadership: Tao of Humor
Tim Gard
Join us for a keynote session on dealing with stress and understanding the guidelines that are crucial to applying humor as a business skill. Humor can positively affect productivity at work. As a strategic skill, it plays a constructive part in communication, morale, and stress reduction. Explore ways to steer clear of controversial humor that may become a source of problems and complaints. Learn how to use humor that enhances (and never diminishes) workplace culture while improving morale and ultimately customer service.
AWT/Pure Water for the World Charity Auction
Expo Hall, Booth #449
Opens: Wednesday, September 30 at 4:00 p.m.
Closes: Friday, October 2 at 12 noon
Visit AWT's Silent Auction in the Exhibit Hall! A wide variety of donated items are available, and all proceeds will go directly to AWT's charity partner, Pure Water for the World (PWW).
New This Year! In keeping with the Kentucky Derby tradition, AWT and PWW are holding a hat contest.
If you have your own Derby hat, bring it with you and wear it to the Awards Dinner! If you don't, you can purchase a fascinator or a fedora to decorate at the PWW booth. All proceeds will go to PWW.
You will be able to vote for your favorite hat on the conference app, and the first place winner will win a free registration to the 2021 Annual Convention!
Golf Tournament at Fuzzy Zoeller's Covered Bridge Golf Club
Wednesday, September 30
6:15 am–2:30 pm
Buses will depart from the Omni Louisville Hotel Our annual golf tournament will be held at Fuzzy Zoeller's Covered Bridge Golf Club. Covered Bridge is a Fuzzy Zoeller/Clyde-Johnston-design 18-hole golf course carved through the gorgeous landscape of southern Indiana. Each hole of this par 72 layout offers a new and exciting challenge from tee to green. Paved cart paths bring these 18 holes together connecting tee boxes for every golfers' skill level to the Zoysia grass fairways throughout the course. Multiple lakes and strategically placed bunkers add to the beauty of the slightly undulated greens. Covered Bridge is a demanding yet fair test for every golfer.
Women of Water Reception
Wednesday, September 30
6:00 pm–7:00 pm
Join the Women of Water (WOW) for a networking reception. This is your opportunity to speak with other women in the industry.
CWT and New Member Reception (by invitation only)
Wednesday, September 30
7:00 pm–8:00 pm
Two celebrations in one! AWT will be hosting a reception recognizing the significant accomplishments of those who have achieved the status of Certified Water Technologist (CWT) and welcoming our new AWT members.
Executive Portrait Lounge
Expo Hall, Booth #353
Need to update your picture for your website, business card, or marketing materials? Take advantage of having a professional head shot taken by the convention photographer. The Portrait Lounge will be open Wednesday through Friday in the Expo Hall.
Annual Reception and Awards Dinner @ Churchill Downs
Thursday, October 1
6:00 pm–10:00 pm
What better way to celebrate award winners than being at the iconic Churchill Downs! Enjoy music, food, and networking among new and old friends. Congratulate the Supplier of the Year and the Ray Baum Memorial Water Technologist of the Year.
And don't miss out on the hat contest mentioned in the AWT/Pure Water for the World Charity Auction section listed above!
Young Professionals Happy Hour
Friday, October 2
6:00 pm–7:00 pm
The AWT Young Professionals Group was created to provide a place for young professionals within the water treatment industry to learn, mingle, and grow. Join us for happy hour to meet with your peers in the industry.
Chillers Bookstore
Expo Hall, Booth #249
Don't forget to stop by Chillers Bookstore and Lounge where you can speak with staff and AWT leadership, purchase bookstore items (shipping charges waived), and more!
Annual Convention & Exposition Etiquette
AWT has conducted the Annual Convention & Exposition since 1988. The event has grown steadily in size, professionalism, and importance since that time. We seek to create a professional, well-managed, and upscale environment that is conducive to engaging in the business of water treatment by:
Refraining from discussions that may violate antitrust policies.
Avoiding slanderous statements or activities.
Refraining from hosting hospitality suites.
Avoiding religious or political discussions.
Antitrust
AWT adheres to strict antitrust guidelines. Our aim is to conduct ourselves in such a way as to avoid any potential antitrust exposure. Full compliance with antitrust laws rests with each member of AWT. To comply with antitrust laws, members who compete should not discuss certain subjects when they are together—whether at formal or informal AWT meetings or during informal or social contacts with other AWT or industry members. Topics to avoid discussing with competitors include proprietary prices, price trends, timing of price changes, terms of sale, advertised prices, promotional programs, business strategies, proposed new ventures, and the like.